Save the Date!
Posted: Mon Aug 22, 2016 6:42 am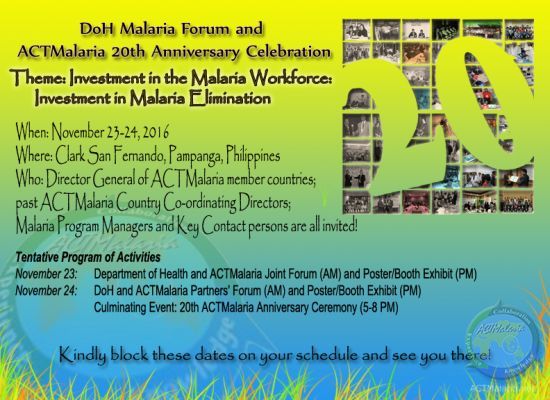 The Department of Health Philippines in collaboration with Asian Collaborative Training Network for Malaria (ACTMalaria), will hold Malaria Forum with the theme "Investment in the Malaria Workforce: Investment in Malaria Elimination" in Clark Pampanga, Philippines on 23-24 November 2016. This will be a twin event that celebrates the Philippine Malaria Awareness Month and culminates during the 20th year Anniversary Gala of ACTMalaria.
We hope to see you on the event. A formal invitation letter will be sent to those who will confirm their attendance.